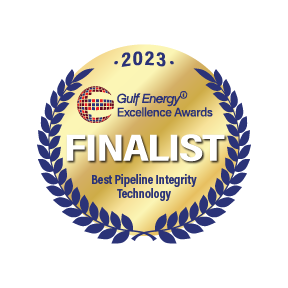 Pipe Spring LLC is proud to have named a distinguished finalist for the midstream categories in the inaugural Gulf Energy Information Excellence Awards.
Combining the recognition programs of World Oil, Hydrocarbon Processing, Pipeline & Gas Journal, and Petroleum Economist into a single grand gala, this event promises to be a pinnacle celebration of energy industry achievements. The elegant black-tie ceremony will take place on October 11, 2023, at the prestigious Post Oak Hotel in Houston, Texas.
Best Pipeline Integrity Technology
Application of advanced analytical models for the prediction of internal and external corrosion in transport pipelines – Cenit Transporte y Logística de Hidrocarburos
SmartPipe®Replacement of Pipeline in Roanoke County, VA – Enbridge Gas Transmission
Hifi Engineering – Hifi Engineering
Pipe Spring™ – Pipe Spring LLC
TRU's enhanced Mobile PDF Form Editing Technology – TRU Solutions
The awards gala promises to unite industry luminaries, fostering collaboration and celebrating the pioneers shaping the future of the energy sector. Join us at the Gulf Energy Information Excellence Awards to honor excellence in the global energy market.